View from the Parking Lot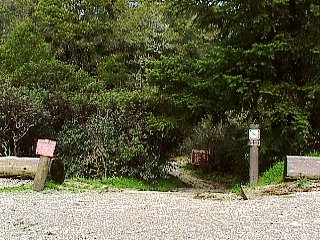 Trail Thoughts and Musings
It has been about a year since we last visited Fall Creek. The Bay area has just experienced the wettest February in history and so it is with great anticipation that this repeat hike is started. The temporary sign tacked to the left post says that trail damage exists and may not be passable. It is time to start the trek to see what El Niņo has wrought.

---
Werner Hager at cyberguide@cyberhikes.com
Last updated March 20, 1998.
Copyright 1996, 1997, 1998 by Werner W. Hager and Micromoms. All rights reserved.