Wrought Iron Gate to Formal Garden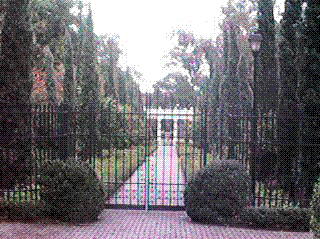 Trail Thoughts and Musings
Having traversed the lawn, you find yourself standing in front of the gates to the Formal Garden. Although you will probably find them closed, you may open them to enter the Garden. In order to protect the Formal Garden from grazing deer, please close the gates after you.

---
Werner Hager at cyberguide@cyberhikes.com
Last updated December 15, 1996.
Copyright 1996 by Werner W. Hager and Micromoms. All rights reserved.