The Gamlin Cabin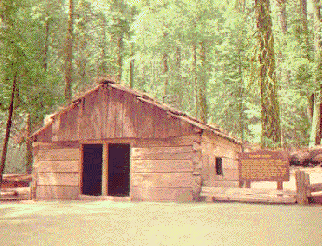 Trail Thoughts and Musings
This cabin was first constructed by the Gamlin brothers in 1872. It has since been moved and reconstructed three times. This cabin has served a variety of uses, including living quarters for the Gamlin brothers and hay and grain storage for the United States Cavalry. From 1902-09 the cabin was used as a ranger station and residence for the first civilian ranger, Lewis L. Davis. It became this trailside museum in 1936.

---
Werner Hager at cyberguide@cyberhikes.com
Last updated September 10, 1997.
Copyright 1996 by Werner W. Hager and Micromoms. All rights reserved.